Jessica
Front Office Coordinator
Jessica graduated as the president of her class from Everest College in 2009 as a certified dental assistant. Being an assistant has given Jessica the knowledge of all dental procedures which she utilizes for filing insurance claims and treatment proposals. She has served as a patient coordinator for over 13 years and prides herself in making all of her patients feel comfortable when coming into the office. Jessica is our "insurance guru", she specializes in all aspects of dental insurances. She continues to attend courses to stay up to date with the constant change in the dental field; so she can make sure that all of our patients get the most coverage available to them at every appointment. Jessica's knowledge of dentistry will bring clarity to any questions or concerns ranging from treatment to finances. Jessica is married and has 2 beautiful daughters. On her free time, she enjoys quality family time, watching movies and cheering on her beloved Steelers.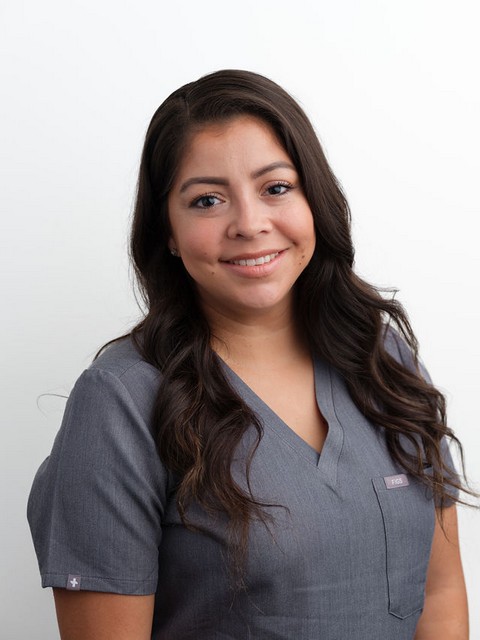 Corry
RDAEF2, Back Office Coordinator
Corry has been greeting patients with her welcoming smile since 1998. Her passion is dentistry and feels grateful she gets to change lives one smile at a time. She has an empathic, caring and trusting approach. In 2010, with Dr. Tenggren's mentorship she was accepted to UCLA's program for Registered Dental Assisting in extended functions. It is the highest achievement you can receive as a dental assistant. This allows her to support our doctors by placing fillings, taking final impressions for prosthetics as well as cementing them.She enjoys every aspect of her profession and continues to expand her education. Her attention to detail and friendly demeanor make her a valuable asset to our team.
Corry grew up in Simi Valley. She enjoys the outdoors and can be frequently seen with her fur baby Vinnie.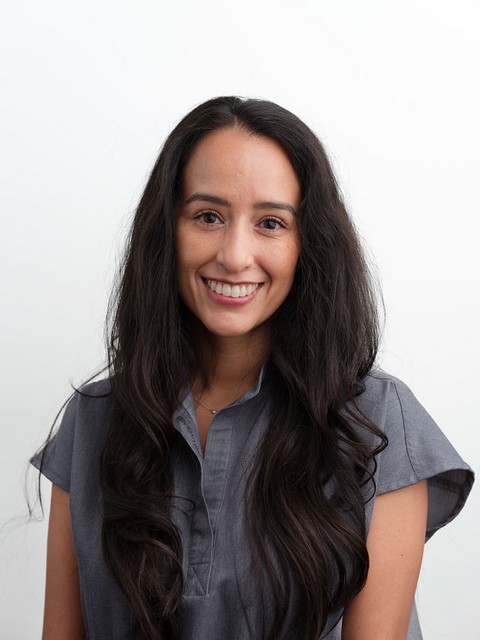 Autumn
Scheduling Coordinator
Autumn was born and raised in Southern California. What she loves most about her career is helping others feel comfortable and at ease in the dental environment. She is always ready to greet you with a smile. Autumn loves to hike, fish and spend as much time outdoors as possible.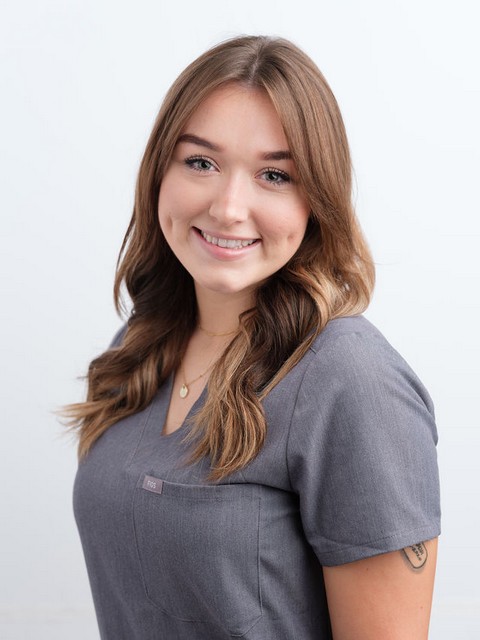 Carly
Hygienist
Carly has been with this practice since 2010 after graduating from the University of Arizona, then West Los Angeles College, Dental Hygiene. While in school, she led her class as president and earned numerous leadership, academic and community service awards. Over the years with this practice, she has developed lifelong friendships with her other amazing coworkers as they work together to provide the best possible care and treatment. Her patients' comfort, well-being, and overall health is her main priority and she will always go above and beyond to make sure your dental cleaning is gentle, yet thorough.
An appointment with Carly is much more than just removing plaque and tartar from your teeth. Carly is dedicated to preventing and treating systemic health conditions by controlling inflammation and disease that take place in the mouth- the entry point to multiple body systems: respiratory, digestive and cardiovascular. Oral cancer screenings, risk assessment and patient education are her specialty. She loves working with children, but is also experienced with the treatment of complex periodontal conditions. Having dealt with gum health issues and periodontal treatment at a young age, she knows the importance of quality monitoring and excellent care. Most importantly- she can get anyone- even the most dental phobic, to smile and enjoy their visit!
Carly is married and has 3 children. Her hobbies include fun outings with her family, camping and remodeling her home. We are privileged to have her as a member of our team.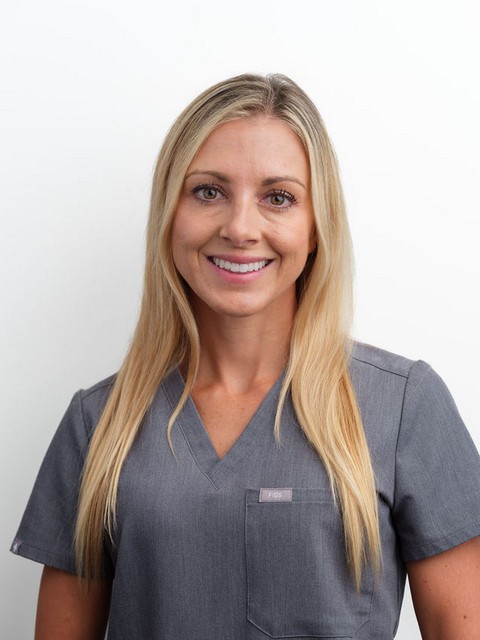 Daneyra
Hygienist
Daneyra joined the dental field in 2012 through a regional occupation program while she was in high school. With the program, she became a certified dental assistant and began her career in dentistry. She continued her medical education and obtained her Registered Dental Assistant license, but Daneyra has not stopped there; She is now officially a registered Dental Hygienist and graduated from WLAC in 2020. Daneyra is a very valuable asset in dentistry considering she has worked in almost every position in a dental office. She prides herself in patient care and education. Daneyra's #1 goal for every patient's visit is to feel comfortable and at ease. Daneyra enjoys hiking and being outdoors. She lives an active lifestyle and loves to travel.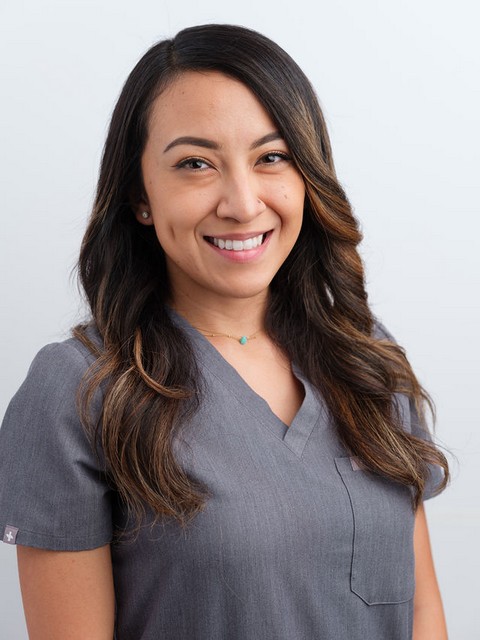 Dunia
Hygienist
Dunia is a registered dental hygienist and graduated from Herman Ostrow School of Dentistry of USC. While in school she put in numerous community service hours educating underprivileged communities about oral health. She has always believed that the best way to give patients extraordinary care is to educate and treat them like her family. She thrives to give her patients the most caring, personal and gentle dental experience they all deserve.
Dunia enjoys spending time with her patients and 2 brothers; often barbecuing at the beach and parks.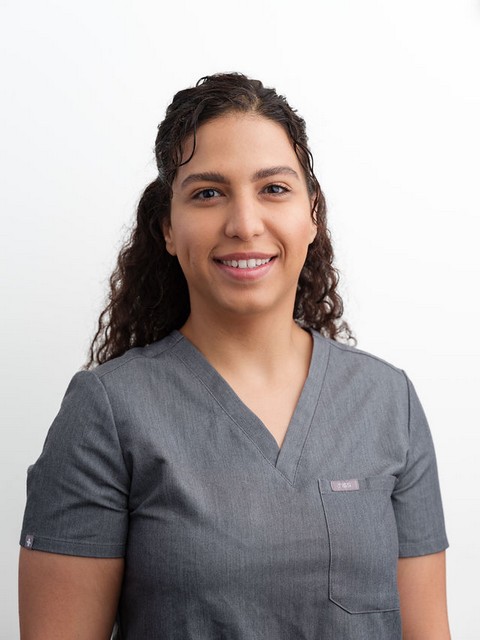 Jackie
Dental Assistant
Bio coming soon…